Who will show me around Brno?
You've decided to visit Brno, packed all the essentials and are more than ready for some exotic experiences. Congratulations! But wait, the most difficult part still lies ahead of you – how to find all those excellent places that only the locals know about?
Information exclusively from professionals
Any city that has ever had tourists in it offers a guided tour. In Brno, however, don't expect any typical tourist attractions such as horse-drawn carriages or huge groups of people riding Segways. For a quality guided tour of our local sights, our Tourist Information Centre (TIC) is at your service. Its year-round tours are led by professional guides, all members of the Czech Guides Association. And there are three routes for you to choose from: First time in Brno, Best of Brno City Centre, and Brno Legends and Oddities.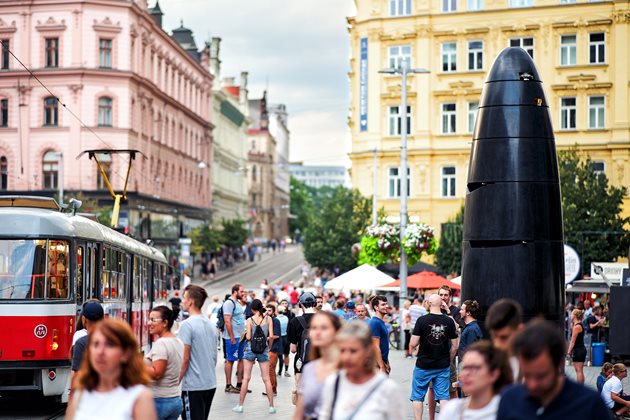 In addition to a classic walk with a guide, TIC also has something for those who'd prefer to conserve some energy. Its Minibus Sightseeing Tours with audio guides in English and German make it easy to enjoy the views and architectural sights and still have some strength left for the local nightlife.
If you want to discover #brnoregion as a tourist first, here's an insider tip for you: Brnopas. This tourist card provides discounts on admission fees at various sights and works as your free ticket for the city transportation system. It even lets you skip the line for tickets at Villa Tugendhat (usually, you'd have to wait for three months before you get a chance to enter this almost sacred site of modern architecture!).
Another option to enjoy a guided tour of Brno tailored to your needs is to use the services of local independent guides. MyTourBrno offers tours for free and how much you pay the guide is entirely up to you. Their Dark Side of Brno Tour will take you to the places regular tourists may not always appreciate, but true explorers will enjoy learning precious secrets about the history and multicultural heritage of the city.
Have you mastered the art of multitasking and would like to do something for your health? In Brno, you can even arrange for a guided run. Simply join Running Tours Brno and discover the city in your running shoes.
Discover Brno at your own pace
Some people just need a thorough map to discover a city, while others appreciate excellent tips for undiscovered places. Almost everybody knows that there's a long line to enter Brno;s greatest functionalist site. Only few, however, know that there are dozens of other modern buildings in Brno designed by architects of global significance, many hiding fascinating life stories of Brno families. The Brno Architecture Manual (BAM) is a guide, a map as well as a special database for those who'd like to explore local architectural sights. Its nine tours with audio recordings in English will walk you through the history of these buildings, the circumstances under which they were built, and the life stories of their owners and architects.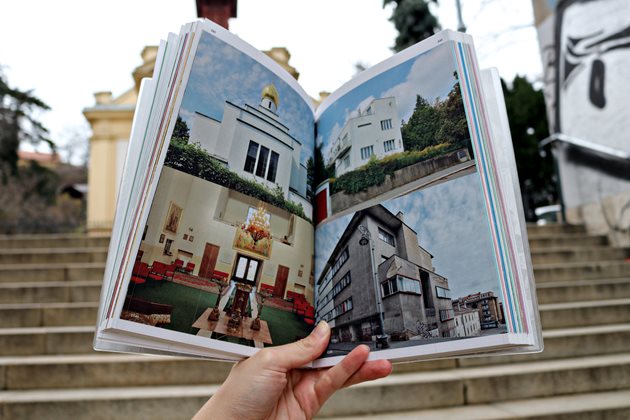 The former penitentiary on Cejl Street is a place with a troubled history not even locals can normally visit. Several times a year, though, it opens for a guided tour. The history of the building dates back to the end of the 18th century, and it was the site of many political executions in the 20th century under the Nazi and Communist regimes. Thanks to its irreplicable atmosphere, this is where The Painted Bird was shot, new critically acclaimed film for rather brave audiences.
Carpe Caffeine!
And our advice for those who are more interested in the current and local way of life than in the sights – go enjoy a cup of coffee! The café culture in this city dates back over 300 years and has recently become a destination for gourmets from all over the world. And it's no wonder – Brno is a nirvana of coffee drinkers. Cosy cafés with unique moods wherever you go, top baristas wherever you look, and beautiful vintage mobile carts where you can get a cup of fantastic coffee right in the street… This is the true Brno!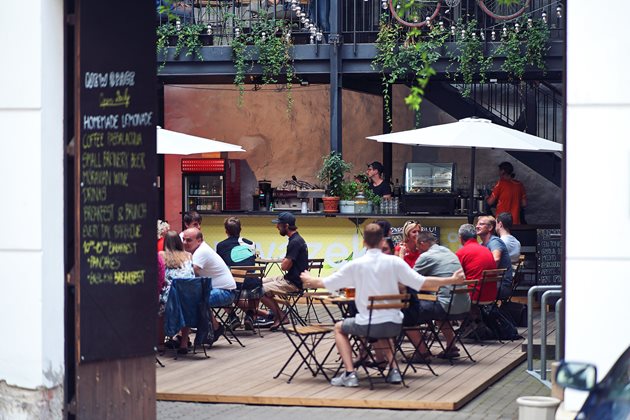 And what's even better than the excellent coffee is that all the local cafés are frequented more by locals than tourists. So if you want to blend in with the crowds and enjoy Brno as a true local: sit down in one of hundreds of local cafés and watch the hustle and bustle happening around you. And you may already start looking forward to your night, as in Brno cafés aren't only a day thing and a lot of them easily turn into night bars by dusk. Welcome to paradise…
Read more about the topic
22. December 2022
What makes Christmas in #brnoregion special?
Christmas in the Czech Republic may seem the same as in lots of other countries. It's cold, the city is covered with colourful lights, a decorated Christmas tree, good food, gifts, and lots of meetups with friends and relatives. So what is so special about Czech Christmas then?